Task Manager is a special tool used to list current running processes, RAM usage, Disk usage, Network usage, etc. Task managers are very important to monitor and detect system slowdowns etc. Linux provides a lot of task management tools that are more capable than the Windows Task Manager. In this tutorial, we will list and explain the best task managers for Linux.,
Windows Task Manager
Windows Task Manager is very popular amongs computer users which is very easy to use and informative about the usage of the current system resources. The Windows Task Manager provides tabs like Process, Performance, Applications, Startup, Users, Details and Services. Below we can see that the CPU usage is displayed with a graph and also detailed information like Usage, Frequency, Tasks, Threads etc.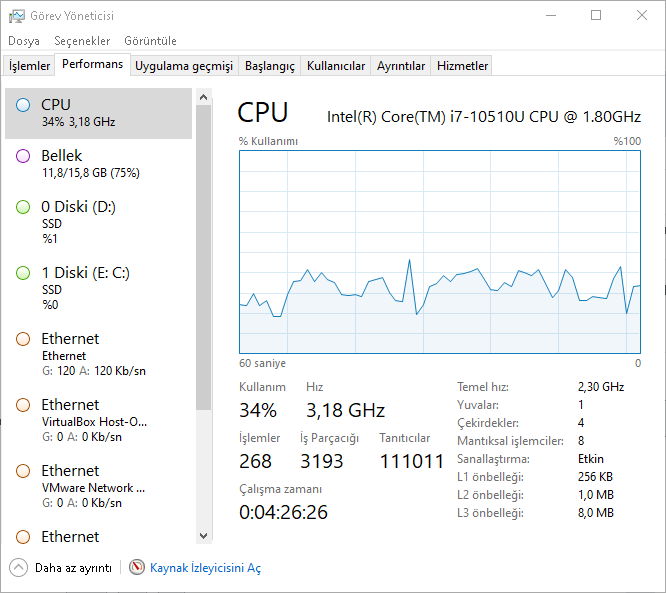 GNOME System Monitor
GNOME System Monitor is very popular for the GNOME desktop users. The system monitor can be easily opened via the "Show Applications" menu like below by just typing the "system monitor".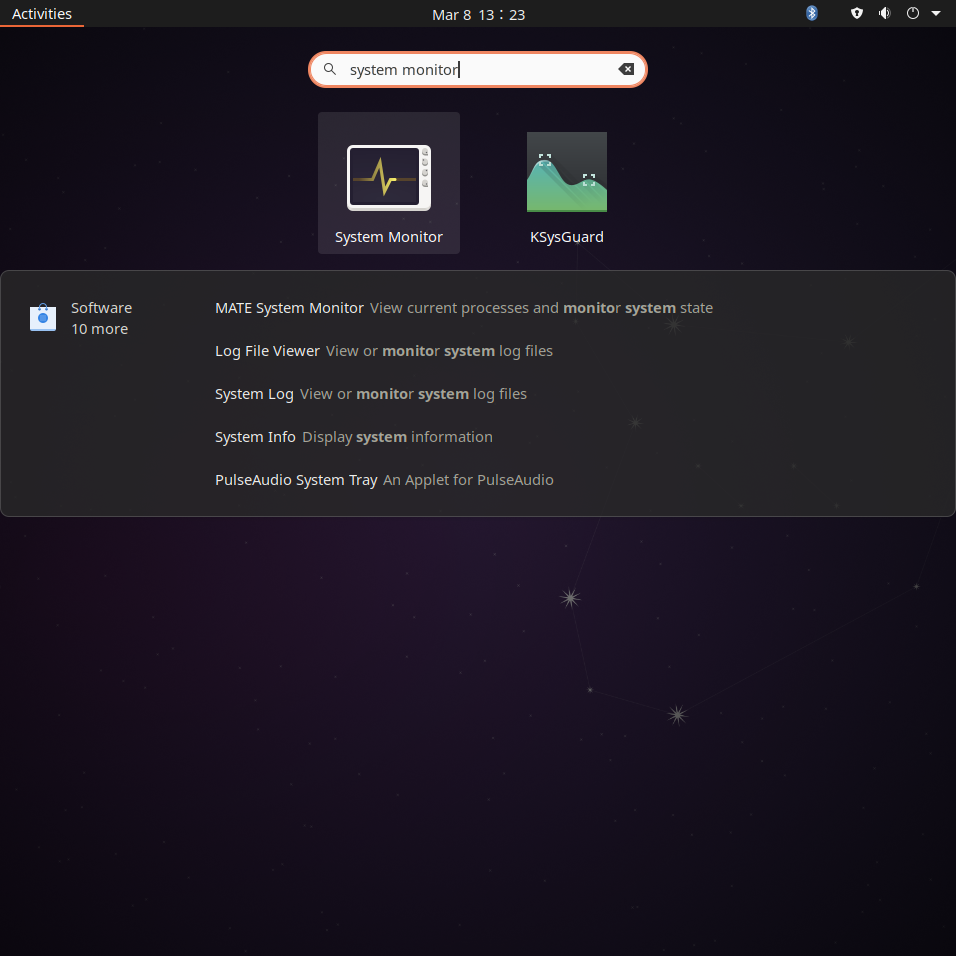 The system monitor has 3 tabs to provide information about the system resources usage.
Processes screen lists the processes with the following information.

Process Name
User
%CPU
ID
Memory
Disk read total
Disk write total
Disk read
Disk write
Priority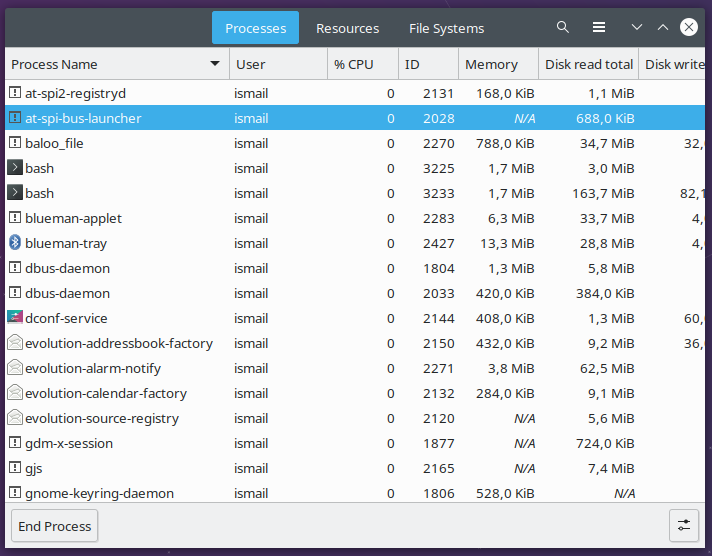 The following screen is about the CPU, Memory, Swap, Network usage graphics.
CPU History
Memory and Swap History
Network History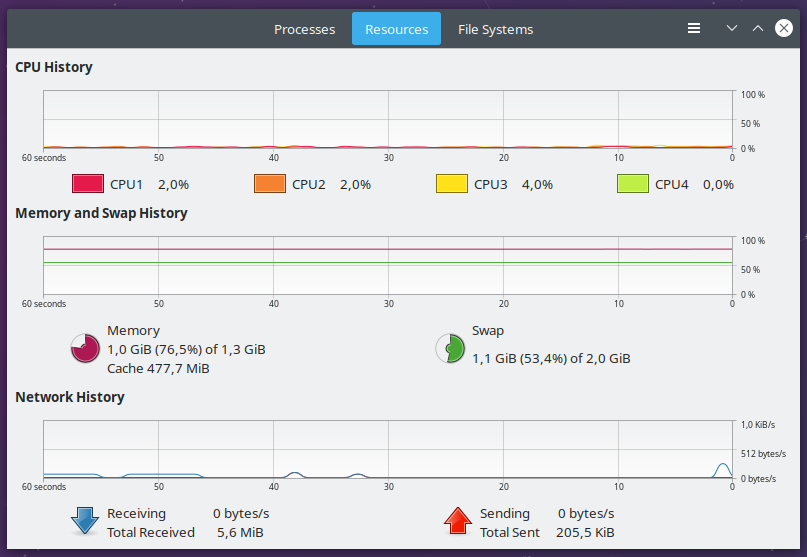 The filesystem tab provides less information than previous tabs. The file systems tab provides the following information about the disk, partition, or tabs.
Device
Directory
Type
Total
Available
Used
htop
The htop is another command used to monitor Linux systems. But the htop is a command line based tool where it has single screen with colorful graphics and output. The left upper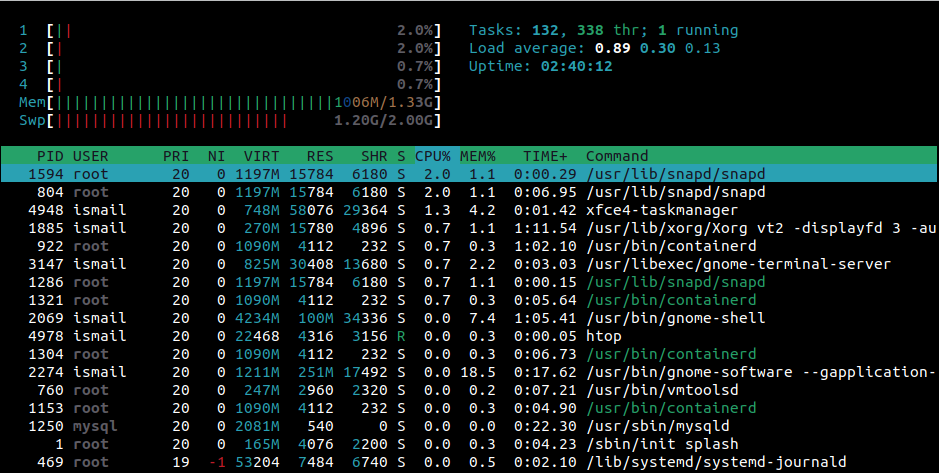 XFCE Task Manager
XFCE is another popular desktop environment for Linux distributions. The XFCE desktop environment provides its own task manager called "Task Manager" which is very simple to use. It consists of a single screen and provides CPU usage and memory usage as a graphic. Also, the currently running processes are listed according to their CPU usage.